Atlanta, GA – (RealEstateRama) — Following JLL's role as real estate and development advisor on the highly successful closing of the first ever, nine campus, $548 million student housing privatization in 2015, JLL was also hired as the Program Manager to represent the Board of Regents on four campuses with new student housing development included as part of the P3. The projects listed below were all completed on schedule July 15, 2016 and are now fully occupied.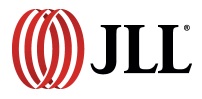 • Georgia State University – 11-story building totaling 246,395 GSF housing 1,152 beds, including shell space for a 15,000 SF Dining Hall built out by GSU as a separate project. Construction cost $45 million.
• Augusta University – Two five-story buildings totaling 270,995 GSF housing 724 new beds. Construction cost $40 million.
• University of North Georgia – Two buildings, one 3-story, one 4-story, totaling 118,268 GSF housing 536 new beds. Construction cost $20 million
• Dalton State University – 4-story building totaling 84,532 GSF housing 365 beds. Construction cost $13 million.
Some notable performance metrics for this housing privatization include a 3.3% reduction in operating costs by implementing LED lighting technology, an increase in occupancy from 90% to 96%, and a 95% positive student satisfaction with management of the student housing facilities.
JLL's Project and Development Services team members David Shonk, Brian Terrell, Mark Elliott, Patrick Davis, Troy Nixon, Mary Margaret Murphy oversaw new construction project management.