JLL's Chief Operating Officer recognized as a woman leader in Georgia
ATLANTA, GA, Dec. 20, 2016 – (RealEstateRama) — JLL's Americas Markets Chief Operating Officer Betsy Peck was recently named to the Executive Leadership Honor Roll of OnBoard. Based in Atlanta, OnBoard is a non-profit organization with a goal to demonstrate the impact women can make in the boardroom and in executive leadership. OnBoard is a catalyst to increase the number of women in the boardroom for companies in Georgia.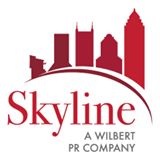 In her current role, Peck is responsible for developing and executing the operational aspects of the annual plan for JLL. She leads the business' infrastructure and operations team and partners with Human Resources, Information Technology, Marketing and Shared Services. Peck was nominated by Ryanne Pennington, Associate in the Tenant Representation Group at JLL.
"Betsy is an advocate for women in our industry," said Pennington. "She is dedicated to helping women realize and achieve our potential. I am privileged to have such a strong role model within JLL."
The annual award recognizes three Georgia-based women in a significant leadership role that are building the credentials and pipeline for future corporate board membership within their organization.
Peck was recognized with the likes of Jane M. Elliott, Executive Vice President and Chief Administrative Officer of Global Payments, Inc., and Jackie Parker, President of GM Foundation and Director of GM Global Philanthropy and Corporate Giving.
About JLL
JLL (NYSE: JLL) is a professional services and investment management firm offering specialized real estate services to clients seeking increased value by owning, occupying and investing in real estate. JLL is a Fortune 500 company with, as of December 31, 2015, revenue of $6.0 billion and fee revenue of $5.2 billion, more than 280 corporate offices, operations in over 80 countries and a global workforce of more than 70,000. On behalf of its clients, the company provides management and real estate outsourcing services for a property portfolio of 4.0 billion square feet, or 372 million square meters, and completed $138 billion in sales, acquisitions and finance transactions in 2015. As of September 30, 2016, its investment management business, LaSalle Investment Management, has $59.7 billion of real estate assets under management. JLL is the brand name, and a registered trademark, of Jones Lang LaSalle Incorporated. For further information, visit www.jll.com.