Atlanta, GA – October 5, 2009 – (RealEstateRama) — Real estate professional Valerie Levin has just been promoted to senior recruiting director at Prudential Georgia Realty. With the firm since the start of 2007, she previously served as assistant broker and part-time recruiter at the firm's Midtown office. Levin will continue to be based out of the Midtown location on Peachtree Street, but will oversee agent recruitment around metro Atlanta for Prudential's nearly two dozen branch offices.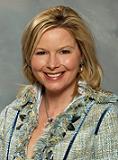 Possessing more than 20 years real estate sales and management experience, Valerie also has experience as a legal headhunter. She plans to put this experience and her knowledge of the Atlanta real estate market to good use in the continued expansion of Prudential Georgia Realty's 1,200-agent sales team.
"My plan is to focus on seasoned talent who are serious about their business, but are not being given the numerous technology, training and agent support tools offered by Prudential," said Valerie Levin. Her vision also includes creating enough need to add two additional recruiters under her by the end of 2010.
Valerie got her start in the real estate industry by making prospecting calls for a top producer in real estate while working her way through college. She quickl y got the real estate bug and never looked back. "Real estate is and always will be a wonderful career for self-motivated individuals. Regardless, of what you may hear in the media, if you have good support as we do at Prudential and are willing to put in the time prospecting and networking, you will be a success!"
Valerie is a member of the Atlanta Board of Realtors, where she is a life member of the board's Million Dollar Club for high annual sales production, the Georgia Association of Realtors and the National Association of Realtors. She earned her broker's license in 1989, her Accredited Buyer Representative (ABR) designation and invested her time and money in a personal business coaching program with the well-known Mike Ferry organization. "Prudential has their own business coach for their agents and all it costs the agents is their willingness to be held accountable. Quite progressive thinking," says Levin.
"Prudential is committed to maintaining and expanding its sales team with the best agents in metro Atlanta. Right now, we are probably one of very few real estate firms in the area, if not the only real estate company, to commit to having a full-time recruiting director," said Prudential Georgia Realty President and CEO Dan Forsman.
For more information about becoming an agent at Prudential Georgia Realty, visit www.PrudentialGA.com to learn about the complete menu of agent services, the firm's DreamBuilder and TeamBuilder programs and the numerous ways the firm is at the forefront of technology in the region. To contact Senior Recruiting Director Valerie Levin for a confidential career consultation, call her directly at 404-879-7009 or e-mail
.
Prudential Georgia Realty is an independently owned and operated member of Prudential Real Estate Affiliates, a full-service residential and commercial real estate network with offices throughout the U.S. and Canada. Ranked by Real Estate Magazine as one of the top 100 real estate companies in the U.S., Prudential Georgia Realty placed 43rd for most 2008 sales in the real estate trade magazine's 2009 Power Broker Report. It is the 12th largest Prudential real estate affiliate in North America.
Prudential Georgia Realty recently became the first large brokerage company in the nation to win the Realtor.com Online Marketing Award of Excellence. For five consecutive years, the Atlanta-based firm has been honored with a Consumers' Choice Award as Best in Class for Executive Home Sales in metro Atlanta. Prudential Georgia Realty annually has real estate sales well in excess of $1.5 billion and just completed its 45th year serving metro Atlanta. Search all available properties including Atlanta new homes and Atlanta foreclosures at PrudentialGA.com. To learn more about the state of the Atlanta real estate market, visit www.atlantarealestate2009.com to view a quarterly-updated, information-filled video by Prudential Georgia Realty President and CEO Dan Forsman with local housing market outlook  details.