Atlanta, GA – April 30, 2010 – (RealEstateRama) — Prudential Georgia Realty's new Buckhead office, located at 3221 Peachtree Road, justsouth of the Peachtree and Piedmont Road intersection, continues to add to itsagent sales team. Bill Carter is the latest to join, coming to the company fromColdwell Banker Residential Brokerage.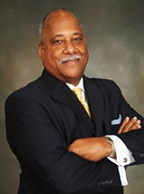 A Buckheadresident, Bill specializes in residential real estate, condos, and investmentproperties in Atlanta and Buckhead. Professionally,he is a member of the Atlanta Board of Realtors, the Georgia Association ofRealtors and the National Association of Realtors. Prior to entering realestate Bill spent 15 years in corporate sales, sales management and operationsmanagement with Xerox Corp. He also has more than a decade of experience as abusiness owner and spent six years in the nonprofit sector.
In addition, Billis a board member of the DeKalb chapter of 100 Black Men of America, serves asboard chair for National Families in Action and board chair for his home ownersassociation.
To learn more aboutthe Atlanta real estate market, contact Bill Carter at 404-537-5200 or visit www.BillCarter.PrudentialGA.comto conduct a complete search of all available metro Atlanta real estate,including new construction, foreclosures, condos, land and luxury properties.
Prudential Georgia Realty is ranked by RealEstate Magazine as one of the top 100 real estate companies in the United States. It is an independentlyowned and operated member of Prudential Real Estate Affiliates and is the 12thlargest Prudential real estate affiliate in North America. PrudentialGeorgia Realty recently became the first large brokerage company in the nationto win the Realtor.com Online Marketing Award of Excellence.
Now inits 47th year serving metro Atlanta, thecompany has 23 locations in metro Atlanta and1,200 Realtors ready to assist families with their real estate needs. To learnmore about the state of the metro Atlanta realestate market, visit www.AtlantaRealEstateChannel.com for the latest videos andinformation, including details on the Job Loss ProtectionPlan for home buyers. Follow the Prudential Georgia Realty blogat http://atlrealestatescoop.com/ for the realscoop on the Atlanta realestate market or follow this Atlanta realestate leader at www.twitter.com/ATLscoop.
Contact:
TCMcClenning, Public Relations Manager
PrudentialGeorgia Realty
678-352-3317(direct line)