Alpharetta, GA – May 3, 2010 – (RealEstateRama) — Alpharetta realestate professional Nan Willnow, a top agent and lead Realtor of the WillnowGroup with Prudential Georgia Realty, was honored with the prestigious TripleLegend Award by Prudential Real Estate Affiliates, during the company's annualSales Convention in Austin, Texas.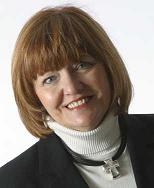 The award recognizes top producers who have won the Chairman's Circle Award, 15times during their association with Prudential Real Estate and RelocationServices. Nan Willnow had previously earned the Legend and Double Legend awardsat the five and 10-year marks.
"As a Legend Award winner, Nan is part of an elite group of individuals who haveconsistently ranked in the top two percent among Prudential Real EstateNetwork's 60,000 sales professionals. This is an impressive achievement, whichcan be attributed to Nan's strong work ethic, high ethical standards and exemplarycustomer service," said Prudential Georgia Realty President and CEO DanForsman.
Nan Willnow entered the real estate field 27 years ago. Over the years,the team has built up to several members, including team members John Willnow,her son, Rod Willnow, her husband, Amy Lynn, Nancy Dunn, Amy Peters, AmyHerington and Mike Hatrak.
In addition to winning the Triple Legend Award, the Willnow Group has also wonnumerous other sales awards, including the Phoenix Award for 10 consecutiveyears' membership in the Atlanta Board of Realtors' Million Dollar Club forhigh annual sales production; has been named to the PREA Top 100 Agents listnumerous times, and has been honored with a place on Realtor Magazine'sexclusive Top 300 Agents in the U.S. list.  For 2009 sales, Nan and her real estate team were alsohonored by the Atlanta Board of Realtors, as the #9 team in Atlanta for sales production.
The team specializes in the North Fulton and South Forsyth County region, with particular emphasis onthe Windward neighborhood. To learn more about the metro Atlanta real estate market or the WillnowGroup, call 770-664-2282 or visit www.willnowgroup.com to conduct a complete search of some70,000 available properties around metro Atlanta.
Prudential Georgia Realty is ranked by Real Estate Magazine as one of the top100 real estate companies in the United States. It is an independently owned andoperated member of Prudential Real Estate Affiliates and is the 12th largestPrudential real estate affiliate in North America. Prudential Georgia Realty recentlybecame the first large brokerage company in the nation to win the Realtor.comOnline Marketing Award of Excellence.
Now in its 47th year serving metro Atlanta, the company has 23 locations inmetro Atlanta and 1,200 Realtors ready to assist families with their realestate needs. To learn more about the state of the metro Atlanta real estate market, visit www.AtlantaRealEstateChannel.com for the latest videos andinformation, including details on the Job Loss Protection Plan for home buyers.Follow the Prudential Georgia Realty blog at http://atlrealestatescoop.com/ for the real scoop on the Atlanta real estate market or follow this Atlanta real estate leader at www.twitter.com/ATLscoop.
Contact:
TC McClenning, Public Relations Manager: 678-352-3317 (direct line)
Prudential Georgia Realty