Atlanta, GA – July 21, 2010 – (RealEstateRama) — Prudential Georgia Realty continues to add experienced real estate professionals to its sales team every week. Realtor Janie Gray is one of the latest to join, being affiliated with Prudential's Midtown office.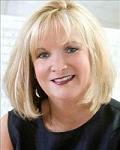 Janie formerly co-owned the Atlanta boutique real estate agency Bo Bridgeport Brokers with Realtor Benita Carswell and they recently merged their firm with Prudential Georgia Realty. Janie is still based in Atlanta's Kirkwood area, where the old Bo Bridgeport Brokers location at 2033 Hosea L. Williams Drive serves as a satellite office.
Originally from Tupelo, Miss., Janie has been involved in Atlanta real estate for 12 years and is an associate broker. Professionally, she is a member of the Atlanta Board of Realtors, where she is a life member of the Board's Million Dollar Club for high annual sales performance, the Georgia Association of Realtors and the National Association of Realtors.
An Atlanta resident in the Kirkwood area, Janie specializes in residential real estate and foreclosure properties in the Intown regions of Kirkwood, East Lake, Oakhurst, Midtown, Virginia Highlands, Morningside and Druid Hills. To better assist her clients, she has earned the Graduate, Realtor Institute (GRI) designation and is certified as an EcoBroker for green building.
To learn more about the Intown Atlanta real estate market, contact Janie Gray at 404-266-8100 or visit www.JanieGray.PrudentialGeorgia.com to conduct a complete search of available metro Atlanta real estate, including townhomes, condominiums, short sale and REO properties.
Prudential Georgia Realty is ranked by Real Estate Magazine as one of the top 50 real estate companies in the United States for sales volume. It is an independently owned and operated member of Prudential Real Estate Affiliates and is the 12th largest Prudential real estate affiliate in North America. Prudential Georgia Realty recently became the first large brokerage company in the nation to win the Realtor.com Online Marketing Award of Excellence.
Now in its 47th year serving metro Atlanta, the company has 22 locations in metro Atlanta and 1,200 Realtors ready to assist families with their real estate needs. To learn more about the state of the metro Atlanta real estate market, visit www.AtlantaRealEstateChannel.com for the latest videos and information, including details on the Job Loss Protection Plan for home buyers. Follow the Prudential Georgia Realty blog at http://atlrealestatescoop.com/ for the real scoop on the Atlanta real estate market or follow this Atlanta real estate leader at www.twitter.com/ATLscoop.
Contact:
TC McClenning, Public Relations Manager
Prudential Georgia Realty
678-352-3317 (direct line)