ATLANTA – October 11, 2016 – (RealEstateRama) — Pinewood Forrest, an innovative mixed-use community located in Fayetteville, Georgia, today announced international expert Rob Parker as its new President.
In his newly created role as president of Pinewood Forrest, Parker will oversee strategy, planning, financial management, development and ongoing operation of the groundbreaking Live-Create-Play community adjacent to Pinewood Atlanta Studios.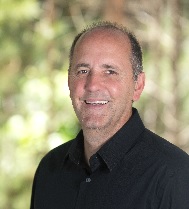 "Rob is a seasoned CEO with the perfect blend of experience in project management, entertainment, philanthropy, organization and leadership to take the helm of this vitally important development," key visionary and lead developer Dan Cathy said. "I look forward to working closely with Rob at Pinewood Forrest as we create a community that will continue the excellence of my home county of Fayette and the philosophy of place-making around the world."
Parker has over 30 years of experience in organizational leadership on a local, national and international level. Parker worked closely with Fortune 500 CEOs, philanthropists, sports and entertainment figures, foundation leaders and government officials in the US, and around the world. Parker previously served as CEO of Southern Ground, leading both the business and philanthropic efforts of three-time GRAMMY winning, multi-platinum artist, Zac Brown and Zac Brown Band. As part of that assignment he helped raise millions to build Camp Southern Ground. Prior to joining the Southern Ground family, Parker served as a Chief Executive Officer with Kiwanis International, Ronald McDonald House Charities and Boys and Girls Clubs of America.
"I'm honored to join the Pinewood Forrest team that is creating a development not seen before in the Southeast, United States," Parker said. "Dan Cathy and the team have put forward an inspiring and ambitious vision that I will work hard to turn into reality and build a successful live-create-play community."
The Pinewood Forrest development team announced plans for its project in July 2016. Bill Lynch, project director of Pinewood Forrest said Parker will help ensure Pinewood reaches its goals and assembles a top-notch development team.
"We're confident Rob has the connections and ability to recruit and lead a team of leaders who will build the environments and create the experiences that are uniquely Pinewood," Lynch said. "This will enable us to continue to build on the momentum and progress we've enjoyed to date."
Parker will be on hand Friday with the team when it announces exciting developments about several new partners at Pinewood Forrest at the Pinewood Progress Fall Event at the property.
# # #
About Pinewood Forrest:
Pinewood Forrest is a 234-acre master planned residential and mixed-use development located 24 miles south of Atlanta, adjacent to Pinewood Atlanta Studios in Fayetteville, Georgia. Designed to be the next chapter for an innovative, inspiring and diverse, multi-generational community, Pinewood Forrest is the place to bring stories to life
About Skyline, a Wilbert RR Co.
Skyline, A Wilbert PR Company, LLC is a public relations and communications firm specializing in business to business communications and general media relations. Skyline has significant clients in Charlotte, Nashville, Atlanta, Charleston/Columbia, South Carolina, and Grand Cayman. Skyline has deep expertise in all areas of traditional media relations, social media, and content creation and has previous experience delivering impactful PR programs for professional services firms. Founded by a former real estate journalist, Skyline has unparalleled national and local media relationships.