ATLANTA – October 14, 2016 – (RealEstateRama) — Pinewood Forrest, an innovative mixed-use community located in Fayetteville, Georgia, today announced several milestones as part of its newly established Pinewood Progress update series. One highlight centers on Hay Creek Hotel's decision to open its first metro Atlanta boutique hotel at the development.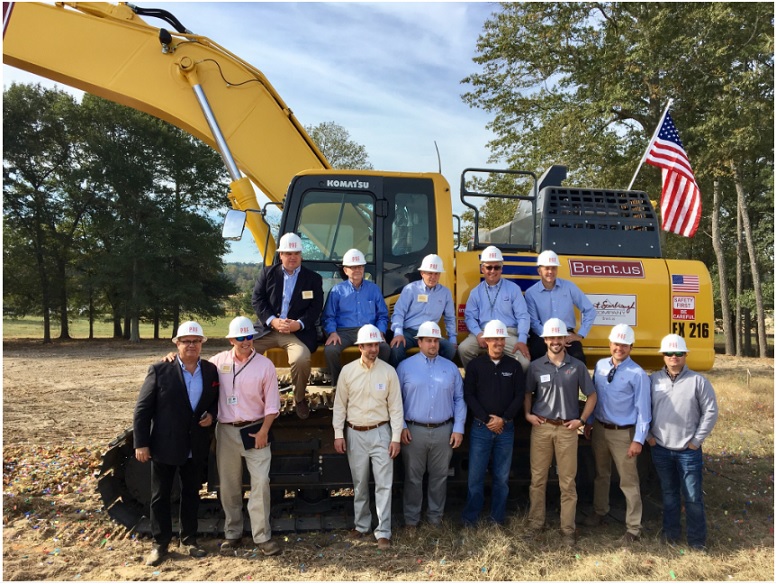 Other highlights in the Pinewood Progress report include:
• Unveiling of Phase 1A residential homesites
• Launching Pinewood Forrest Real Estate team
• Announcing the development of a Pinewood Forrest green building certification program and formation of the Pinewood Forrest Builders Guild
"Each of these partnerships contributes greatly to the progress we're making at Pinewood Forrest, which will be the most innovative mixed-use development in the Southeast," said Rob Parker, who earlier this week was announced as president of Pinewood Forrest. "We're proud to add such a prestigious hotelier, Builders Guild and residential brokerage to the Pinewood Forrest team."
The boutique hotel will be developed by HCH Pinewood Forrest, LLC and operated by Hay Creek Hotels, a leader in upscale independent hospitality. The hotel, scheduled to open in 2018, will have 95 high-end rooms, including special suites for celebrity guests of Pinewood Atlanta Studios. The hotel will have a design that meshes well with other uses at Pinewood Forrest in Village Square and will include meeting and function space as well as a high-quality restaurant, bar, spa and pool.
"We're honored to join the Pinewood Forrest community and development team to create the property that will help anchor Village Square," said John Crow, president of Crow Hospitality Investment Group. "We expect very high demand for this unique boutique hotel that will offer amazing experiences."
On the residential front, the first phase of homesites will activate the beginnings of the Garden and Culinary districts. The first homesites will be available for reservation in the coming months.
"We expect the initial group of homesites to sell quickly based on interest we've already seen and the excitement already created at Pinewood Forrest," said
Bill Lynch, project director at Pinewood Forrest.
Pinewood Forrest Real Estate also announced today it has added Ansley Atlanta as its partner in its residential services team. Ansley Atlanta, a leading boutique luxury real estate brokerage firm in metro Atlanta, will provide residential sales and marketing for the Pinewood Forrest development under the name of Pinewood Forrest Real Estate.
In another milestone, Pinewood Forrest also announced the Pinewood Forrest green building certification program and formation of the Pinewood Forrest Builders Guild. The green building certification program will ensure Pinewood Forrest builders meet a high standard for sustainable building practices. The Builders Guild will be a collection of 8-10 reputable builders in the metro Atlanta area.
"The talented, carefully selected team of homebuilders we're assembling furthers our belief that Pinewood Forrest will set a new bar for residential developments in mixed-use projects," said Lynch. "We are confident this group will deliver quality residences that follow the architectural standards set for Pinewood Forrest, including a green building certification program that will exceed typical certification program requirements by approximately 50 percent."
Stay tuned for regularly scheduled Pinewood Progress updates in the coming months.
###
About Pinewood Forrest:
Pinewood Forrest is a 234-acre master planned residential and mixed-use development located 24 miles south of Atlanta, adjacent to Pinewood Atlanta Studios in Fayetteville, Georgia. Designed to be the next chapter for an innovative, inspiring and diverse, multi-generational community, Pinewood Forrest is the place to bring stories to life. The development team, led by chief visionary and lead developer Dan Cathy, includes top-notch companies Hay Creek Hotels, which will operate a boutique hotel; Ansley Atlanta Real Estate, which will offer listing services; a Builders Guild that includes top builders in the metro Atlanta area.
www.PinewoodForrest.com
About Skyline, a Wilbert RR Co.
Skyline, A Wilbert PR Company, LLC is a public relations and communications firm specializing in business to business communications and general media relations. Skyline has significant clients in Charlotte, Nashville, Atlanta, Charleston/Columbia, South Carolina, and Grand Cayman. Skyline has deep expertise in all areas of traditional media relations, social media, and content creation and has previous experience delivering impactful PR programs for professional services firms. Founded by a former real estate journalist, Skyline has unparalleled national and local media relationships.