ATLANTA, GA, October 22, 2016 – (RealEstateRama) — Third & Urban Real Estate, which is spearheading the overall repositioning and rebranding of the former industrial district Armour Yards, has successfully delivered the first two buildings with the third expected to be completed in January 2017. JLL is working with Third & Urban to ensure the area continues to emerge as a new hub of activity.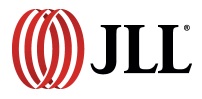 Under the visionary leadership of Pierce Lancaster and Hank Farmer, Third & Urban has created a new district around the recently expanded SweetWater Brewing Company campus that is attracting creative, innovative and high tech companies as well as iconic restaurants such as Fox Bros.
"The new Armour Yards area quickly has established itself as the go-to spot for companies led by today's creative class," Lancaster said. "With JLL's help, we expect the leasing momentum to continue."
Situated at the convergence the Buford Highway Connector, Atlanta BeltLine and Path 400, Armour Yards is centrally located and easily accessible with its proximity to I-85, I-75 and GA 400.
In the latest sign of progress at Armour Yards, gaming company AGS inked a lease for 17,604 square feet. Darren Butler, NAI Brannen Goddard Managing Director represented the tenant and JLL's Jeff Bellamy, Brooke Dewey, Liz Koteles and Ben Reeves represented the landlord.
In addition to AGS, Bellamy represented Third & Urban in new leases with Concordia Anesthesiology and software company Thingtech. Andy Bell of Anderson Bell Inc. represented Concordia Anesthesiology and Emily Richardson and Jodi Selvey with Colliers represented Thingtech.
AGS, Concordia Anesthesiology and Thingtech will join the Armour Yards district where Fullstory, Allsteel, American Spirit Whiskey Distillery, SweetWater Brewing Company, Fox Bros and East Pole Coffee Co have established a beachhead. Third & Urban's and JLL's success at attracting new tenants vindicates the efforts to convert the industrial district to a true mixed-use community where people can work, eat, drink and play.
"The majority of activity at Armour Yards is with firms who are currently located in Class A buildings and seeking a creative environment that offers the ability to collaborate with neighboring firms," said Bellamy, JLL Managing Director. We expect this trend to continue as firms are involving employees in the decision-making process now more than ever."
Bellamy's colleague Dewey added, "It's exciting to be part of the transformation of an area that is perfectly suited for the urbanization that is taking shape at Armour Yards. Pierce and Hank have created an environment filled with energy, creativity and incredible potential."
The first phase of Armour Yards comprises of four buildings totaling 190,000 square feet.
As part of its commitment to creativity, Armour Yards will host The Creative Projects' pop-up art gallery Nov. 5 through Dec. 2. The Creative Projects hosted the same event at Ponce City Market and the Goat Farm.
About JLL
JLL (NYSE: JLL) is a professional services and investment management firm offering specialized real estate services to clients seeking increased value by owning, occupying and investing in real estate. A Fortune 500 company with annual fee revenue of $5.2 billion and gross revenue of $6.0 billion, JLL has more than 280 corporate offices, operates in more than 80 countries and has a global workforce of more than 60,000. On behalf of its clients, the firm provides management and real estate outsourcing services for a property portfolio of 4.0 billion square feet, or 372 million square meters, and completed $138 billion in sales, acquisitions and finance transactions in 2015. Its investment management business, LaSalle Investment Management, has $58.3 billion of real estate assets under management. JLL is the brand name, and a registered trademark, of Jones Lang LaSalle Incorporated. For further information, visit www.jll.com.