Annual SHOWCASE Trade Show Will Host over 3,000 Real Estate Related Professionals
ATLANTA, GA (August 10, 2017) – (RealEstateRama) — Over 3,000 professionals will gather at the Cobb Galleria Centre on Thursday, August 24th for the 17th year of Showcase, the Southeast's premier residential Real Estate Trade Show, presented by the Atlanta REALTORS® Association and FMLS. Each year, the Trade Show brings together REALTORS®, real estate professionals and affiliated industries on a single day and features a broad selection of essential industry seminars from national and regional speakers, industry items, services, and business tools.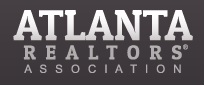 The 2017 Keynote Speaker will be Rob Parker, the President of Pinewood Properties, who will speak on "Building a Remarkable Community." Mr. Parker is working with Chick-fil-A CEO and Chief Visionary Dan Cathy to build a remarkable New Urbanist community directly adjacent to the second largest purpose-built film studio in North America – Pinewood Atlanta Studios. Rob will share how the team at Pinewood Forrest is designing an urban, walkable, sustainable community that is attracting the next generation of storytellers and creatives.
Other speakers will include:
Amy Pedersen and Mark Graffagnino will host a session on "Flipping Houses – What Reality TV Doesn't Tell." Based on their combined decades of real estate experience, Ms. Pedersen and Mr. Graffagnino share the good, the bad and the ugly when it comes to flipping houses for profit.
Jill Goldberg, Communications Program Manager with the Georgia Department of Transportation, will speak on "The Northwest Corridor Express Lanes Project." Goldberg will provide a briefing of the Northwest Corridor Project, which proposes to make transportation improvements to I-575 and I-75. The area is home to a substantial share of the metro region's population as well as several business centers, two large regional shopping malls, Dobbins Air Force Base, and numerous major corporations.
Additionally, there will be sessions on home design tips, FMLS trainings, and mobile tech solutions for real estate professionals.
All proceeds from the event will benefit the Atlanta Habitat for Humanity. The purpose of the partnership with Habitat for Humanity is to promote the value of homeownership and the financial stability that comes from owning a home. The Trade Show allows ARA members to raise money for a community service project that directly relates to the industry.
All members of the press are invited to attend. Please contact ARA Communications Director Tripp Cook at 404-732-0651 if you are interested in covering this event.
Link to press folder: https://drive.google.com/open?id=0Bw2tHvstnqBMTnJqdENGMU9udDA
For more information on the partnership with Habitat for Humanity, please visit the ARA website.
###
About the Atlanta REALTORS® Association:
The mission of the Atlanta REALTORS® Association is about supporting high standards of conduct, the business of real estate, our members, and the communities we serve. Founded in 1910, the Atlanta REALTORS® Association has been an instrumental factor in the growth of organized real estate in the state of Georgia for over a century. With over 8,000 members, ARA is the largest real estate association in the state of Georgia and considered to be one of the strongest and most successful REALTOR® Associations across the nation. Throughout its history, ARA has exerted its influence in civic affairs in its capacity of representing a substantial segment of the business community across Atlanta. The Association has contributed representatives to the Atlanta Aldermanic Board, City Zoning Boards, the Mayor's Committee on Urban Renewal, the office of Vice-Mayor, the Mayor, County Commissions, and the Atlanta Housing Authority. ARA has consistently, for many years, worked on behalf of the real property taxpayers. Additionally, the Atlanta Association played a major role in the creation of the Georgia Real Estate Commission and has continued to play an integral part in the development of the Georgia License Law. CONTACTS:
Tripp Cook, Communications & PR Director Office: 404-732-0651 " target="_blank">

 Mary Pope, Executive Director Office: 404-732-0603 " target="_blank">

Contact:
Tripp Cook
Communications & PR Director
404.732.0651 :

Atlanta REALTORS® Association
404.250.0051 : www.atlantarealtors.com