Annual SHOWCASE Trade Show Attracts Over 3,000 Real Estate Related Professionals
ATLANTA, GA – August 21, 2015 – (RealEstateRama) — Over 3,000 professionals gathered at the Cobb Galleria Centre on Thursday, August 13th for the 15th year of Showcase, the Southeast's premier residential Real Estate Trade Show, presented by the Atlanta Board of REALTORS® and FMLS. Each year, the Trade Show brings together REALTORS®, real estate professionals and affiliated industries on a single day and features a broad selection of essential industry seminars from national and regional speakers, industry items, services, and business tools.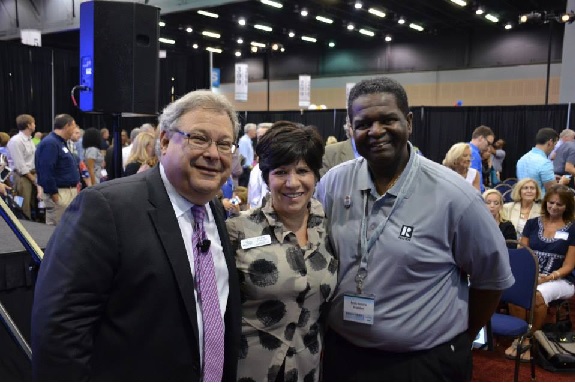 The 2015 Keynote Speaker, Steve Koonin, CEO of the Atlanta Hawks & Philips Arena drew a large crowd with his dynamic presentation on "building a winning brand" and the marketing overhaul of the Atlanta Hawks! Visitors also enjoyed hearing valuable insight on branding their business, how to get the most out of Google, very important upcoming contract changes, the next generation of FMLS highly touted Matrix system and more.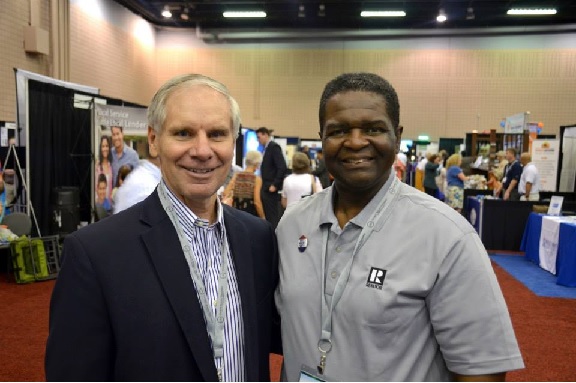 "SHOWCASE has become a tradition in the Georgia real estate community. It is vital that we continue to provide our agents information on the latest in technology, relevant tools and training to remain successful. We also enjoy supporting the hundreds of vendors that allow us to conduct day-to-day business." ABR President Ennis Antoine.
All proceeds from the event will benefit Habitat for Humanity – Atlanta Chapter! The purpose of the partnership with Habitat for Humanity is to promote the value of homeownership and the financial stability that comes from owning a home. The Trade Show allows ABR members to raise money for a community service project that directly relates to our industry.
For more information on the partnership with Habitat for Humanity, please visit the ABR website.
###
About the Atlanta Board of REALTORS®
The Atlanta Board of REALTORS® (ABR) is the voice of residential real estate in Metro Atlanta and has been an instrumental factor in the growth of real estate in the state of Georgia for more than a century. As the largest REALTOR® Association in Georgia, ABR serves as a central source of information for its members by focusing on real estate education, the promotion of professionalism in the industry and representing members with legislative initiatives to create positive change for the real estate community. While less than 50% of active real estate licensees in Georgia meet the requirements to become REALTORS®, they constitute 90% of the top producing real estate firms and nearly 90% of the top agents. Membership in ABR is the hallmark of quality, professionalism and production.
CONTACTS:
Atlanta Board of REALTORS®
Reggie McCrary, Executive Vice President
Office: 404.732.0601


Jen Booth, Public Relations Coordinator
Office: 404.732.0645