Atlanta,GA – May 19, 2010 – (RealEstateRama) — Atlanta real estate professional Tenley Robinson,with her 22 years experience advising buyers and sellers through many changingmarkets, has joined Prudential Georgia Realty's newest office in Buckhead. Theoffice, which hosts its grand opening celebration later this month on May 20th,is located at 3221 Peachtree Road, just south of the Peachtree and Piedmont Road intersection.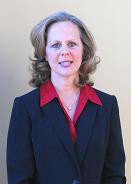 Tenley Robinson joins Prudential from Harry Norman, Realtors. A graduate of Northside High School and the University of Georgia, she grew up in the Chastain Park area and has always lived inBuckhead. Tenley is a life member of the Atlanta Board of Realtors MillionDollar Club (MDC) for high annual sales performance and has been awarded theBoard's Phoenix Award for at least 10 consecutive years in the MDC. Professionally,she is also a member of the Georgia Association of Realtors and the NationalAssociation of Realtors.
Robinsonspecializes in residential real estate in Buckhead, Vinings, Midtown, Decatur, Smyrna, Marietta, Roswell, Alpharetta and Duluth. To better assist her clients,Tenley has earned her eco-broker and Graduate, Realtor Institute (GRI)designations and is a relocation specialist.
When she'snot busy assisting clients with their real estate needs, Tenley is active inthe community, volunteering at the Atlanta Community Food Bank, volunteers ather children's schools, The Heiskell School and The Schenck School, andPeachtree Christian Church.
For moreinformation about the Atlanta real estate market, call TenleyRobinson at 404-537-5200 or visit www.TenleyRobinson.PrudentialGeorgia.com to conduct a complete search of all available metro Atlanta real estate.
Prudential Georgia Realty is ranked by RealEstate Magazine as one of the top 100 real estate companies in the United States. It is an independently owned andoperated member of Prudential Real Estate Affiliates and is the 12thlargest Prudential real estate affiliate in North America. Prudential Georgia Realty recentlybecame the first large brokerage company in the nation to win the Realtor.comOnline Marketing Award of Excellence.
Nowin its 47th year serving metro Atlanta, the company has 23locations in metro Atlanta and 1,200 Realtorsready to assist families with their real estate needs. To learn more about thestate of the metro Atlanta real estate market,visit www.AtlantaRealEstateChannel.com for the latest videos and information, including details on the Job Loss ProtectionPlan for home buyers. Follow the Prudential Georgia Realty blogat http://atlrealestatescoop.com/ for the realscoop on the Atlanta real estate market orfollow this Atlanta real estate leader at www.twitter.com/ATLscoop.
Contact:
TCMcClenning, Public Relations Manager
PrudentialGeorgia Realty
678-352-3317(direct line)