Atlanta, GA – August 25, 2009 – (RealEstateRama) — American Real Estate University and the nonprofit American Homebuyers Foundation are hosting the Second Annual Industry Day for Georgia real estate professionals. First held in 2008, the event drew more than 800 people. This year's event, scheduled for Friday, September 18, 2009, from 9:30 to 4:30 p.m., is expected to draw 500 or more attendees. It will be held at the Holiday Inn in Decatur, Ga. and will offer REALTORS® the added bonus of six hours of continuing education credit. The primary focus new laws, data and forecasts to help navigate through the ever-changing economy affecting our metro Atlanta housing market
Confirmed Industry Day presenters include Georgia Attorney General Thurbert E. Baker, FHA, Foreclosure.com, HUD, Freddie Mac, Fannie Mae, Bank of America, United Guaranty Corporation, the attorney's office of Morris, Hardwick & Schneider, JP Morgan Chase and the Real Estate Mortgage Network. Additional firms and nonprofits continue to be added. For a regularly updated speakers list, see http://www.AmericanREU.com.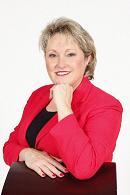 "It is a key time to convene industry experts in loss mitigation, REO transactions and short sale procedures. New laws, requirements and information make it a necessity for real estate agents specializing in=2 0these areas to stay on top of the local market and regulations," said event founder, organizer and industry expert Cathy McDaniel. "By keeping informed and working together, it's amazing what can be accomplished in preserving, sustaining and promoting homeownership."
The author and co-founder of the REO Specialist (REOS) and Real Estate Short Sale Specialist (RESS) designations, Cathy McDaniel has been involved in the REO arena for some 16 years. She is a licensed instructor in seven states — Georgia, Florida, Tennessee, South Carolina, Texas, Nevada and Arizona — and annually teaches some 10,000 real estate agents. Cathy is the author of A Road Map to Saving Your Home, a 110-page comprehensive guide in foreclosure intervention and prevention for both the consumer and real estate professional. She has gifted more than 500 copies of the book throughout the Atlanta community.
McDaniel holds her real estate broker's license; a housing counseling and education certification from the Georgia Department of Community Affairs and the Georgia Housing and Finance Authority; is a master-level certified foreclosure agent instructor with foreclosure.com; serves as education and outreach director for the nonprofit organization American Homebuyers Foundation; is a Certified Mortgage Specialist, and a Certified Foreclosure Agent. In addition, Cathy is very involved in community outreach, creating the GRACE (Great Real Estate Professionals Applying Care Everywhere) Initiative. To learn more, visit www.GRACEInitiative.com.
"In a sense, this Industry Day is also a community outreach program for educating and formulating local positions impacting homeownership, the real estate industry and our communities for years to come. At the same time, our goal is to assist agents in maximizing their performance as trusted advisors in the community."
The Second Annual Industry Day will also include a detailed information packet for each registered attendee, booths with information from each of the firms and nonprofit organizations presenting, and a buffet lunch. Advance registration at http://www.AmericanREU.com is strongly urged as the event did sell out in 2008. A small registration fee of $20 to partially cover the event costs is required.
AREU is the exclusive school for the Real Estate Owned Specialist (REOS) and Real Estate Short Sale Specialist (RESS) designations and recently surpassed the 10,000-graduate mark for real estate professionals earning these designations. To date, AREU has had more than 25,000 real estate agents enrolled in its classes over the last two years. Courses are designed to keep real estate agents updated on the quickly changing industry.
Several courses can be taken virtually with the help of 360training.com and programs exist for pre- and post-licensing, real estate exam preparation, professional development classes such as Appraisal Basics for Real Estate Agents, 1031 Exchanges, and Negotiations. AREU also offers numerous mortgage continuing education classes, arranged by state as  requirements differ by state, with courses on ethics, real estate finance, fair housing, fundamentals of mortgage lending, etc. A complete list of courses for real estate, mortgage and insurance professionals is available at http://www.AmericanREU.com.
For more information about the 2nd Annual Industry Day for metro Atlanta real estate professionals, American Real Estate University, or event organizer and instructor Cathy McDaniel, call 888-243-2984, e-mail
or visit and register online at http://www.AmericanREU.com
For media information, contact:
TC McClenning, 706-253-3129
Top Cat Creative Services