Atlanta, GA – April 22, 2010 – (RealEstateRama) — April 21, 2010— Atlanta real estate professional Bill Murray hasrecently joined Prudential Georgia Realty. He was hired to open and leadPrudential Georgia Realty's new Buckhead office at 3221 Peachtree Road. The Buckhead sales team Murray hired,now at 25+ and growing, moved into the newly renovated office space last week. AnAtlantanative, Bill has 25+ years experience with person-to-person sales, marketingand management. He earned his Bachelor of Science from Georgia State University.Bill most recently served as associate managing broker with Harry Norman,Realtors.
Anactive member of the community, he is and has been involved in variouscommunity service organizations including the Midtown Atlanta Rotary, PaulHarris Fellow, past chairman of the Board of Education for Christ the KingSchool, past president of the Contract Furnishings Council, past president ofthe Marist School Alumni Association, patron for the High Museum, past memberof the Board of Trustees for Marist School, Board of Trustees for GeorgiaShakespeare, member of City of Atlanta NPU-B, past president of Brookhaven ClubNeighborhood Association, and past board of directors member for the BrookhavenPark Place Homeowners' Association.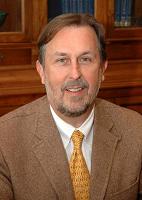 "Buckhead continues to be an excitingarea to work and live," said Bill Murray. "And I am honored to have theopportunity to expand Prudential Georgia Realty's considerable presence inmetro Atlanta into the Buckhead market."
Murray continues to interview and hirequalified, experienced real estate professionals to his Buckhead sales team. The Prudential Buckhead office will host its official ribbon-cutting and grandopening celebration on May 20th.
For more information about the Atlanta real estate market or to inquire aboutjoining Prudential's Buckhead real estate team, contact Bill Murray at 404-537-5200or visit www.Buckhead.PrudentialGeorgia.com.
PrudentialGeorgia Realty is ranked by Real Estate Magazine as one of the top100 real estate companies in the United States. It is an independently owned andoperated member of Prudential Real Estate Affiliates and is the 12thlargest Prudential real estate affiliate in North America. Prudential Georgia Realty recentlybecame the first large brokerage company in the nation to win the Realtor.com Online Marketing Award of Excellence.
Now in its 47thyear serving metro Atlanta, the company has 23 locations in metro Atlanta and 1,200 Realtors ready toassist families with their real estate needs. To learn more about the state ofthe metro Atlanta real estate market, visit www.AtlantaRealEstateChannel.com for the latest videos and information, including details on the Job Loss ProtectionPlan for home buyers. Follow the Prudential Georgia Realty blog at http://atlrealestatescoop.com/ for the real scoop on the Atlanta real estate market or followthis Atlanta real estate leader at www.twitter.com/ATLscoop