Atlanta, GA – June 15, 2010 – (RealEstateRama) — Real estate professional Ken Maloneis the latest to make the switch to PrudentialGeorgia Realty. He is based out of Prudential Georgia Realty's Midtownoffice, located on Peachtree Street a few blocks from the High Museum.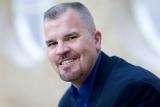 Ken joins Prudential after his previous company, Bo Bridgeport Brokers, recently mergedwith Prudential Georgia Realty. A Georgia native from Columbus, he is agraduate of the University of Georgia School of Business. Now residing in Atlanta, Ken specializes in residential real estate, new construction andinvestment properties in the Intown Atlanta market. Professionally, he is amember of the Atlanta Board of Realtors, where he is a member of the board'sMillion Dollar Club for high annual sales performance, the Georgia Associationof Realtors and the National Association of Realtors. Ken is also a member ofthe Piedmont Park Conservancy.
For moreinformation about the Atlanta real estate market, contact KenMalone at 404-944-6685 or visit www.KenMalone.PrudentialGeorgia.com to conduct a complete search of all available metro Atlanta real estate, including resales, newhomes, short sales and foreclosures.
Prudential Georgia Realty is ranked by RealEstate Magazine as one of the top 50 real estate companies in the UnitedStates for sales volume. It is an independently owned and operated member of Prudential Real Estate Affiliates and is the 12th largest Prudentialreal estate affiliate in North America. Prudential Georgia Realty recently became the firstlarge brokerage company in the nation to win the Realtor.com Online MarketingAward of Excellence.
Now in its47th year serving metro Atlanta, the company has 23 locations inmetro Atlanta and 1,200 Realtors ready to assist families with their realestate needs. To learn more about the state of the metro Atlanta real estatemarket, visit www.AtlantaRealEstateChannel.com for the latest videos and information, including details on the Job Loss Protection Plan for home buyers. Follow the Prudential Georgia Realty blog at http://atlrealestatescoop.com/ forthe real scoop on the Atlanta real estate market or follow this Atlanta realestate leader at www.twitter.com/ATLscoop.
Contact:
TCMcClenning, Public Relations Manager
PrudentialGeorgia Realty
678-352-3317(direct line)