Kennesaw, GA – May 4, 2010 – (RealEstateRama) — Dr. Aileen Szabo recentlyjoined Prudential Georgia Realty. Sheis based out of Prudential Georgia Realty's Northwest office, located on2414 Dallas Highway in Marietta.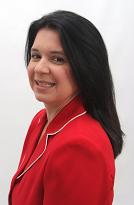 Szabo joins Prudential from TinaFountain, Realtors and has been a licensed real estate agent in Georgia threeyears. Originally from San Juan, Puerto Rico, she is fluent in Spanish and nowresides in the Kennesaw area. Aileen earned her undergraduate degree fromMercer University and her doctorate from Life University in Marietta. Sheconcentrates on residential real estate, first-time home buyers, relocation,luxury homes and commercial properties in the Cobb County and surroundingregion.
Prior to entering realestate, Aileen spent 15 years as the owner and chiropractor of a sports andrehabilitation clinic and has experience in commercial and residential buildingand development.
To learn more about the metro Atlanta real estate market, call Aileen Szabo at 770-421-8600or visit www.thegeorgiangroup.com to conduct a complete search of all available metro Atlanta real estate, including luxury properties, new homesand foreclosure properties.
Prudential Georgia Realty is ranked by RealEstate Magazine as one of the top 100 real estate companies in the UnitedStates. It is an independently owned and operated member of Prudential RealEstate Affiliates and is the 12th largest Prudential real estateaffiliate in North America. Prudential Georgia Realty recently became the firstlarge brokerage company in the nation to win the Realtor.com Online MarketingAward of Excellence.
Now in its 47thyear serving metro Atlanta, the company has 23 locations in metro Atlanta and1,200 Realtors ready to assist families with their real estate needs. To learnmore about the state of the metro Atlanta real estate market, visit www.AtlantaRealEstateChannel.com for the latest videos and information, including details on the Job LossProtection Plan for home buyers. Follow the Prudential Georgia Realty blog at http://atlrealestatescoop.com/ forthe real scoop on the Atlanta real estate market or follow this Atlanta realestate leader at www.twitter.com/ATLscoop.
Contact:
TCMcClenning, Public Relations Manager
PrudentialGeorgia Realty
678-352-3317(direct line)