Atlanta, GA – May 28, 2010 – (RealEstateRama) — Realtor Harrison Rogers, an Atlanta native, has joined Prudential Georgia Realty's newest office in Buckhead. The office is located at 3221 Peachtree Road, just south of thePeachtree and Piedmont Road intersection.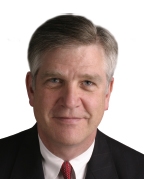 Harrison Rogers joins Prudentialfrom Harry Norman, Realtors and has a decade of real estate sales experience. Alocal graduate of The Lovett School and Presbyterian College in Charleston, henow resides in the Briarcliff area of DeKalb County. Professionally, Harrison is a member of the Atlanta Board of Realtors, the Georgia Associationof Realtors and the National Association of Realtors. He focuses on real estatesales in numerous intown markets. To better assist his clients, Harrison Rogershas earned his Accredited Buyer Representative (ABR) designation.
Currently, he alsovolunteers as treasurer of the North Briarcliff Civic Association.
For more information aboutthe Atlanta real estate market, contact Harrison Rogers at 404-537-5200 orvisit www.HarrisonRogers.PrudentialGeorgia.com to conduct a complete search of all available metro Atlanta real estate.
Prudential Georgia Realty is ranked by RealEstate Magazine as one of the top 100 real estate companies in the UnitedStates. It is an independently owned and operated member of Prudential RealEstate Affiliates and is the 12th largest Prudential real estateaffiliate in North America. Prudential Georgia Realty recently became the firstlarge brokerage company in the nation to win the Realtor.com Online MarketingAward of Excellence.
Now in its 47thyear serving metro Atlanta, the company has 23 locations in metro Atlanta and1,200 Realtors ready to assist families with their real estate needs. To learnmore about the state of the metro Atlanta real estate market, visit www.AtlantaRealEstateChannel.com for the latest videos and information, including details on the Job Loss ProtectionPlan for home buyers. Follow the Prudential Georgia Realty blogat http://atlrealestatescoop.com/ for the realscoop on the Atlanta real estate market or follow this Atlanta real estateleader at www.twitter.com/ATLscoop.
Contact:
TC McClenning, PublicRelations Manager
Prudential Georgia Realty
678-352-3317 (direct line)