Atlanta, GA – June 18, 2010 – (RealEstateRama) — Realtor Betsy Meagher is the latestto make the switch to Prudential Georgia Realty. She joins the new Buckhead office of Prudential Georgia Realty, located at 3221 Peachtree Road, just south of the Peachtree and Piedmont Road intersection.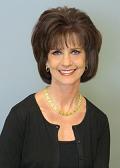 Betsy joinsPrudential from Harry Norman, Realtors, where she was a Top 50 Agent in 2009. Mostrecently from Birmingham, Ala., Betsy is an honors graduate of Auburn University with a business degree in finance.  Her experience in the financial industry, bothin banking and financial consulting, as well as her time owning and managing aninterior design consulting business, serve her well in working with her realestate clients.
Professionally,Betsy Meagher is a member of the Atlanta Board of Realtors, where she is amember of the Million Dollar Club for high annual sales, the GeorgiaAssociation of Realtors and the National Association of Realtors. Shespecializes in residential real estate, investment property sales includingstudent housing and relocation services. Betsy well over a dozen families fromout-of-state with corporate moves in 2008-2009. In addition to earning her AssociateBroker's license, she has also earned numerous continuing educationdesignations to stay on top of the latest changes in the real estate industry.These designations include Certified Relocation Specialist, Accredited BuyerRepresentative, Certified Short Sale and Foreclosure Resource and Accredited International Specialist.
When she'snot busy assisting clients with their real estate needs, Betsy is involved inthe local community. She serves on the Home & School Board of St. Pius XHigh School, is a sustaining member of the Junior League of Atlanta and treasurerof her neighborhood homeowner's association.
To learnmore about the local Atlanta real estate market, call BetsyMeagher at 404-414-8440 or visit www.BetsyMeagher.PrudentialGeorgia.com to conduct a complete search of all available metro Atlanta real estate.
Prudential Georgia Realty is ranked by RealEstate Magazine as one of the top 50 real estate companies in the UnitedStates. It is an independently owned and operated member of Prudential RealEstate Affiliates and is the 12th largest Prudential real estateaffiliate in North America. Prudential Georgia Realty recently became the first large brokerage company in the nationto win the Realtor.com Online Marketing Award of Excellence.
Nowin its 47th year serving metro Atlanta, the company has 23 locationsin metro Atlanta and 1,200 Realtors ready to assist families with their realestate needs. To learn more about the state of the metro Atlanta real estatemarket, visit www.AtlantaRealEstateChannel.com for the latest videos and information, including details on the Job Loss ProtectionPlan for home buyers. Follow the Prudential Georgia Realty blogat http://atlrealestatescoop.com/ for the realscoop on the Atlanta real estate market or follow this Atlanta real estate leaderat www.twitter.com/ATLscoop.
Contact;
TCMcClenning, Public Relations Manager
PrudentialGeorgia Realty
678-352-3317(direct line)