Home
Authors
Posts by Skyline, A Wilbert PR Company
Skyline, A Wilbert PR Company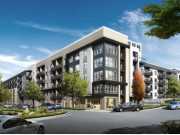 Crescent Communities, has secured financing for an upscale for-rent multifamily community now under way in Atlanta's booming Perimeter neighborhood. The community, Crescent Perimeter, will consist of 320 apartments units ranging from one to three bedrooms. Situated at 5755 Glenridge Road in Sandy Springs, Georgia, the contemporary community will be four and five stories surrounding a parking deck within the 26-acre Lakeside office park just north of I-285.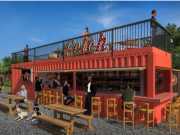 Fetch has released the first renderings of the restaurant and dog park bar concept coming to Atlanta's Old Fourth Ward neighborhood. Fetch is the first restaurant concept by Atlanta businessman Stephen Ochs and his business partner, Garrett Reynolds. The restaurant is expected to open this Fall.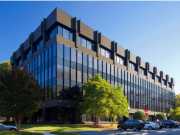 JLL today announced that Grubb Properties engaged its Agency Leasing group to market and lease The Park at Perimeter Center East. JLL Associates Liz Koteles and David Horne will oversee leasing for the three-building office park. Charlotte-based Grubb Properties acquired the 19.5-acre property in 2015, representing the firm's first office investment in Atlanta. Grubb Properties established a local office within The Park and has three additional corporate offices across North Carolina.
Crescent Communities is pleased to announce the addition of Kyle Brock as Managing Director overseeing development for the Atlanta market. Previously, Brock led multifamily development in Atlanta and Tampa for Carter. Prior to his tenure with Carter, Brock spent nine years at Novare Group. As Senior Vice President, Finance, Brock led development and financing efforts on several condominium and high-rise rental developments across the Southeast and Texas.
JLL's Americas Markets Chief Operating Officer Betsy Peck was recently named to the Executive Leadership Honor Roll of OnBoard. Based in Atlanta, OnBoard is a non-profit organization with a goal to demonstrate the impact women can make in the boardroom and in executive leadership. OnBoard is a catalyst to increase the number of women in the boardroom for companies in Georgia.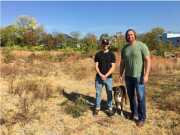 Stephen Ochs and his business partner former Falcons player Garrett Reynolds today unveiled plans to launch Atlanta's first restaurant and dog park bar concept in the Old Fourth Ward. Located at the intersection of Decatur Street and Boulevard, the restaurant will include Fetch Ice House, a full-service eatery and bar, and Fetch Park, an on-site dog park bar.
Following JLL's role as real estate and development advisor on the highly successful closing of the first ever, nine campus, $548 million student housing privatization in 2015, JLL was also hired as the Program Manager to represent the Board of Regents on four campuses with new student housing development included as part of the P3. The projects listed below were all completed on schedule July 15, 2016 and are now fully occupied
Metro Atlanta's most-influential real estate and development associations today launched the Unlock ATL campaign in an unprecedented effort to raise awareness of and gain support for the critical transportation referenda on the Nov. 8 ballot.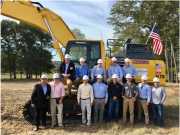 Pinewood Forrest, an innovative mixed-use community located in Fayetteville, Georgia, today announced several milestones as part of its newly established Pinewood Progress update series. One highlight centers on Hay Creek Hotel's decision to open its first metro Atlanta boutique hotel at the development
Pinewood Forrest, an innovative mixed-use community located in Fayetteville, Georgia, today announced international expert Rob Parker as its new President. In his newly created role as president of Pinewood Forrest, Parker will oversee strategy, planning, financial management, development and ongoing operation of the groundbreaking Live-Create-Play community adjacent to Pinewood Atlanta Studios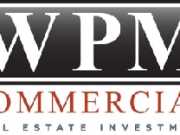 WPM Commercial, an Atlanta-based investor and developer, said today it is marketing for sale a 220-acre tract entitled for up to 3,500,000 square feet of distribution and manufacturing space in Adairsville, Georgia.
Office rents jumped 13 percent, placing Atlanta at No. 8 in JLL's Global Top 10 market for office growth. In JLL's Global Office Index report, Oakland East Bay, Stockholm, Dublin and Dubai (DIFC) took the top spots for annual office rental growth, all with growth of 20 percent or more. Apart from Oakland East Bay, and Atlanta, two other U.S. cities were featured in the top ten: Los Angeles (seventh) and Austin (ninth) showing 13.5 and 12.1 percent growth respectively.
JLL Atlanta announces that Ryan Mandrell has joined the Tenant Rep team at JLL Atlanta as Vice President. A native of Atlanta, Ryan most recently spent four years in New York City with Newmark Grubb Knight Frank, where he was responsible for business & client development, tenant representation, acquisition/disposition, lease portfolio management and strategic advisory and implementation. While there, he completed over 500,000 square feet of transactions and was selected to the 2015 NGKF National Rising Star Retreat.
Plans were announced today for Pinewood Forrest, an innovative mixed-use community located in Fayetteville, Georgia. Envisioned as a community themed and centered around storytellers, the creative and the-creative-at-heart, Pinewood Forrest will go beyond traditional live-work-play plans to become Atlanta's first Live-Create-Play community. Rising adjacent to Pinewood Atlanta Studios, Pinewood Forrest is designed to inspire and celebrate creativity, and to help people live their best lives.